Report on the Fourth week of this Round of Student Futsal Championship
Report on the Fourth week of this Round of Student Futsal Championship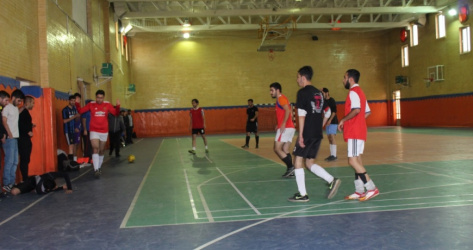 Report on the Fourth week of this Round of Student Futsal Championship
December 31, 2017; 13:34; News Code: 2404; News, Visual News
Visits: 175
According to Giti Matin, head of the Sports Department of the branch, eight remaining games from the Futsal championship during the fourth week of this round were played on December 31st, 2017, in the Sama Sports Complex, Kan, and 44 teams went to the knockout round of the championship.
Meanwhile, the fifth week of the single-knockout round was held on Thursday and Friday, December 28th and 29th with 22 games.
The 20 final games will be held in late January, due to the start of students' exams season.