Launching the Growth Center of "Sensors and Operators Technology" in the West Branch
Launching the Growth Center of "Sensors and Operators Technology" in the West Branch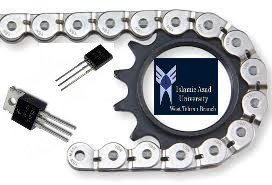 Launching  the Growth Center of "Sensors and Operators Technology" in the West Branch
February 4, 2018; 14:06; News Code: 2478; News
Visits: 284
According to Hamidreza Rahimi, the Research and Technology deputy of the branch, the license for initial activities of the Growth Center in Technology Department of West Tehran Branch has been issued under the title "Sensors and Operators Technology".
The text of this license states:
"In accordance with the memorandum of understanding of the deputy of Research and Technology in the Ministry of Science, Research and Technology and Vice-Chancellor of Research and Technology of the Islamic Azad University, and based on the approval of the twenty-fourth session of the Policy-making and Strategic Council of the Growth Centers of the Islamic Azad University dated 09/24/2017, the initial approval of the Growth Centers of Technology Departments will be awarded to the branch with a specialized dominant approach called "Sensors and Operators Technology".
It should be noted that the proposal and initial request of the Growth Center was proposed by the Deputy of Research and approved by the Research Council of the branch in spring 2017, and after three months of expertizing work, the business plan of Growth Center was sent to the Deputy of Research in Central Department for review. After holding several sessions and resolving deficiencies and presenting defenses, the license was eventually issued on 10/10/2017 in order to undertake administrative processes and approval by the head of the proposed center. So, it was finally notified to this university branch last week.
Alongside with the cooperation and support of the enthusiastic faculty members and students, we do hope the activities of the Growth Center would be effective in order to strengthen the technology departments in the field of creating entrepreneurship and protecting ideas and suggestions of new businesses and also reinforce and encourage the entrepreneurship and intensify the communication between industry and university.